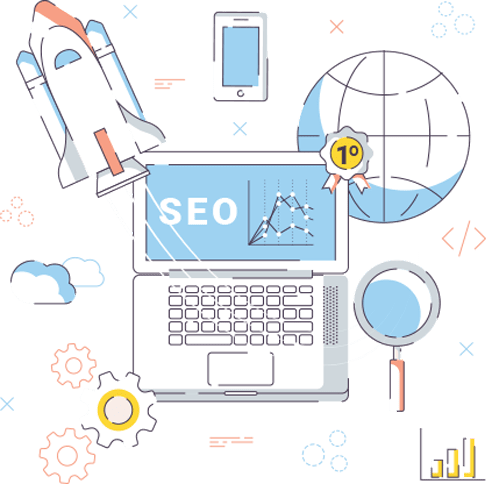 WE MAKE YOUR BUSINESS SEARCHABLE
What Is Search Engine
Optimization Service
How It Improves Business?
Search Engine Optimization service or SEO, as is commonly known, is the process of making a website Search Engine friendly.  SEO is achieved through optimizing the code, content, structure, and presentation of a Website.  Furthermore, Search Engine Optimization Service involves checking for and correcting errors that prevent websites from being indexed by Search Engines such as Google, Yahoo, and Bing.  In addition to making Websites Search Engine Friendly, Search Engine Optimization Service also involves creating user friendly content.
Our Search Engine Optimization service is a comprehensive Marketing strategy. It requires patience and resources to achieve the desired ROI. A typical SEO campaign takes approximately 3-4 months before any real results can be seen. However, depending on the nature of the industry and the number of competitors, it could take much longer.
Be Careful Where You Buy SEO
Beware of a Search Engine Optimization company that offers guaranteed results in quick time. Because Search Engines constantly change their algorithm or ranking methodologies, it's practically impossible to guarantee a specific placement. Most SEO Companies that do guarantee top 10 placements use unethical and prohibited practices knows as Black Hat SEO techniques or Spamming.   Search Engines actively pursue and ban websites that employ Black Hat SEO practices. Our SEO experts use ethical Search Engine Optimization (SEO) practices for lasting results.  While we cannot guarantee a specific position on Google, Yahoo, and Bing, we do guarantee implementing the steps that will get you there. Cybosys is a SEO company that believes in a step by step approach.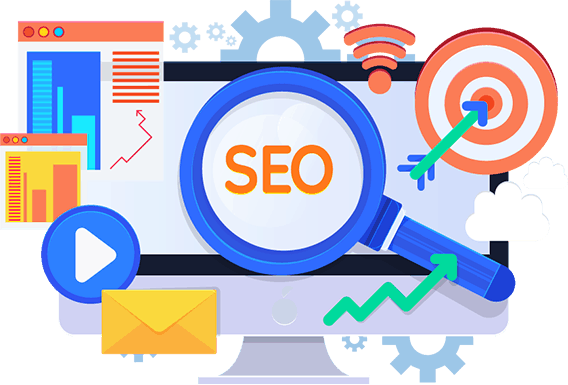 CHECK YOUR WEBSITE SEO SCORE
How Your Website Is Performing?
GRAB YOUR FREE TRIAL AND EXPLORE THE OPPORTUNITIES
Unlimited Areas Of Our SEO Offering
Once your site is optimized by our experts, we will keep you informed of your campaign's progress through monthly reports. We will constantly monitor your site for any discrepancies. We also encourage our clients to keep in constant touch for any concerns or suggestions to achieve best results.

Creating incoming links does not mean creating as many links as possible but creating quality links from well established and industry relevant websites, and blog.

Our keyword analysis tools help us take the guess work out of the search engine optimization process so that we can provide the most valuable keywords to our clients.

Once your site is optimized by our experts, we will keep you informed of your campaign's progress and traffic through Google Analytics email reports.

Track and monitor your Keywords position in various Search Engine Results Page with updates and generate SERP reports on a schedule and send as emails.

After the keywords are finalized, our content writing experts ensure the right balance between the relevance of the content to the website and the keywords.
Inbound links are absolutely crucial for the success of an SEO campaign. Generate back links to combine traditional methods with latest SEO strategies.

Do You Want More SEO Traffic?
Need to speak with a customer service representative, please call our support line at 805-625-8400. You can also email us through support@cybosys.com