Web Design & Development
Cybosys is a global Website Design and Development company that provides solutions for companies in need of professional website design and website development services. Website redesign services for existing websites that no longer meet expectations are also available. We are experts in creating highly targeted custom web page designs and can develop your site to make it work for you.
We offer a wide spectrum of professional and affordable web design services. Our expert graphic designers use the latest technologies to create stylish, user friendly, easy to navigate, and professional looking websites that will leave a lasting impression on your clients. We constantly keep track of web technologies in order to deploy the latest design tools to ensure high quality of our work and your complete satisfaction.
Our talented and skillful website design and development team will ensure a powerful and effective presence of your company on the web. We will help you get the most out of your website by combining it with a database, thus creating a highly sophisticated and dynamic website that is fast, efficient, and functional.
Our web design services are affordable, rapid, and professional in all aspects. We can customize your already owning website to make it newer dynamic database-driven functional website or create web application from scratch. We also offer professional website support services for your new or existing website.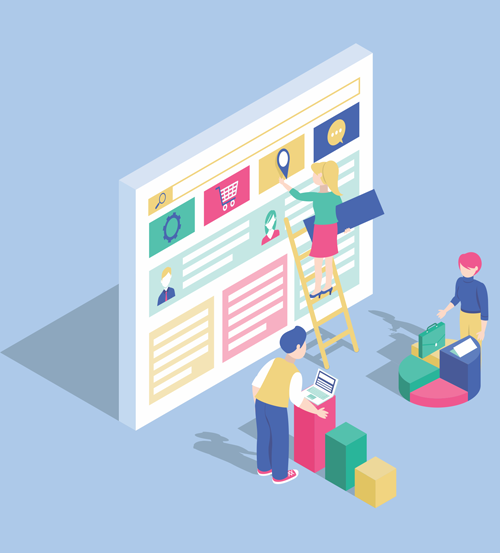 We pay special attention to the following crucial aspects for successful website design and development:
User interface design
Site flow and navigation
HTML integration with backend technologies
Search Engine Friendliness
Browser Compatibility
Easy update and maintenance.
Whether you need a static, dynamic, database driven or eCommerce website, give us a call and find out how we can help you successfully achieve your desired objective. +91-805-625-8400

Do You need a Website Design?
Need to speak with a customer service representative, please call our support line at 805-625-8400. You can also email us through support@cybosys.com